To download a printable PDF version
click on this link How to Set a Gmail filter
The method below will work on PCs as all the Gmail settings can be accessed. However, those setting are not possible on a mobile phone or tablet.
On a mobile phone or tablet, you will need to access Gmail using a web browser and selecting Desktop site under the Options (the three vertical dots, top right-hand side) to access the settings.
The easiest way to set a filter is to use an existing e-mail. Click on the e-mail to open it

Click on the options "hamburger" in the opened e-mail



Select the Filter messages like this option from the drop-down menu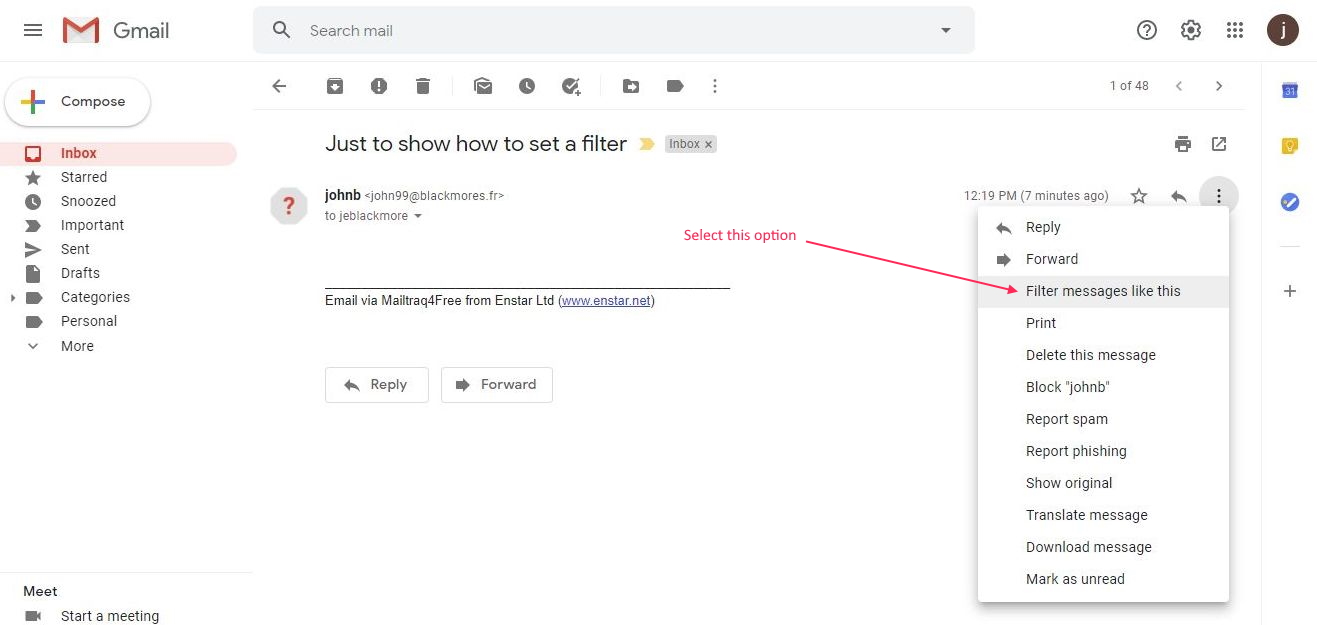 The e-mail address of the sender is already filled in. Click on Create filter



Check Never send it to spam then Create the filter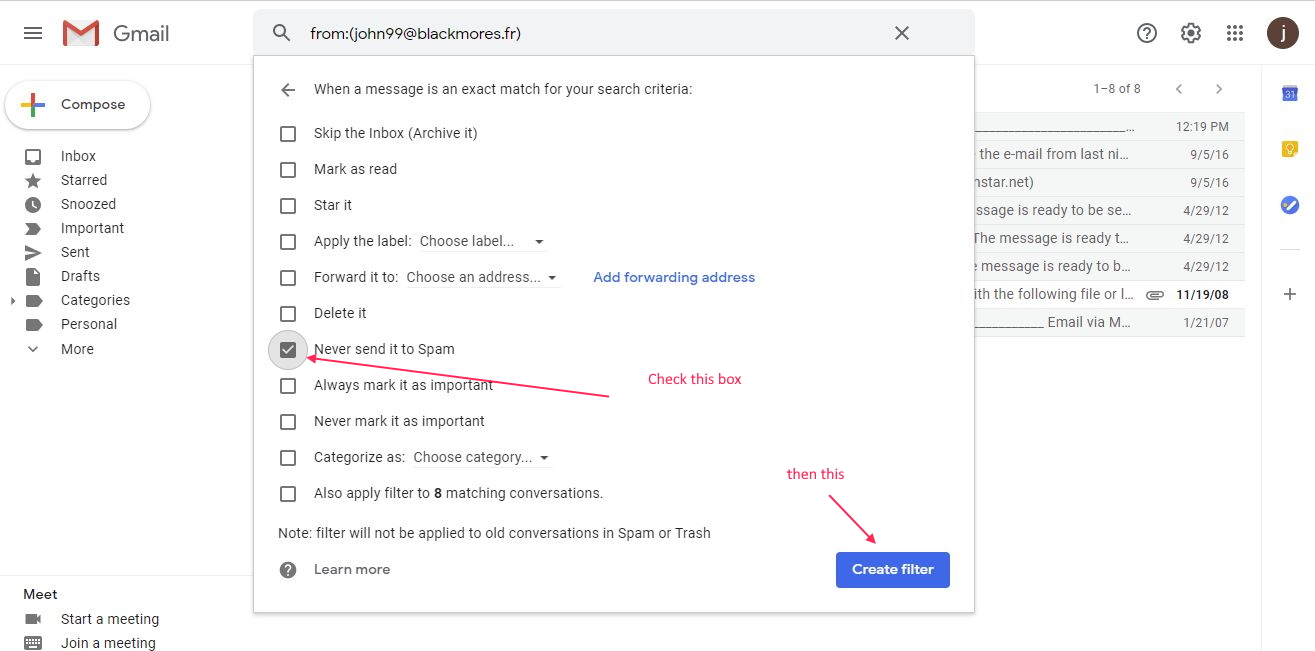 The other way is to start with the Settings option. Click on the cog wheel icon



Then select the Filters and Blocked Addresses option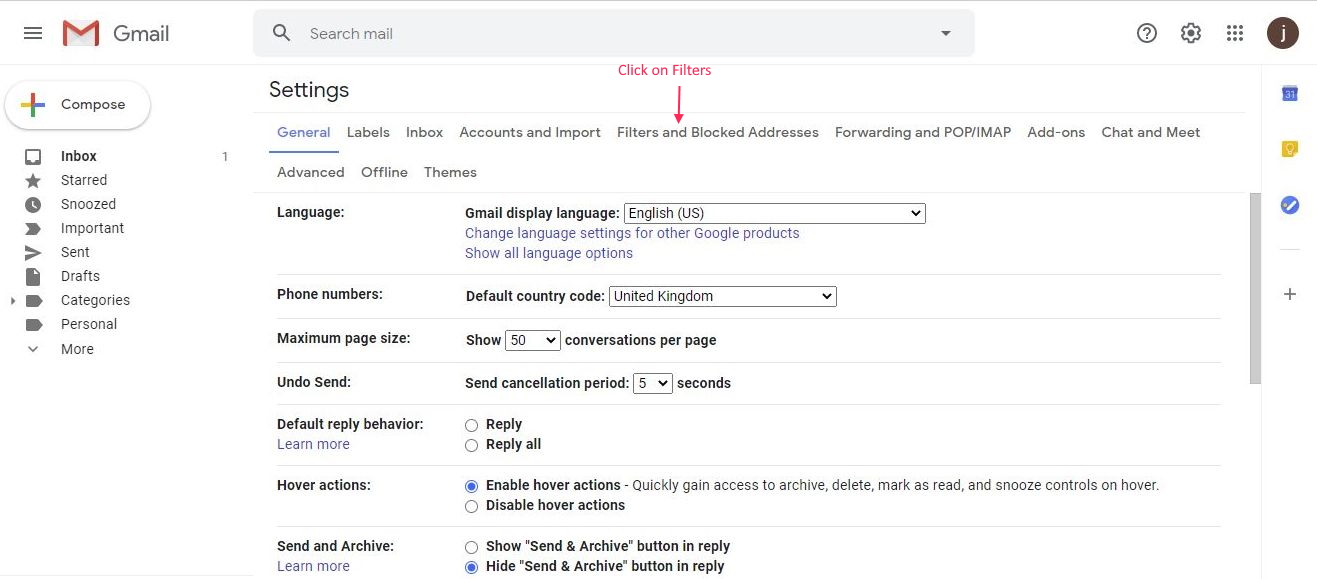 Scroll to the bottom and select Create a new filter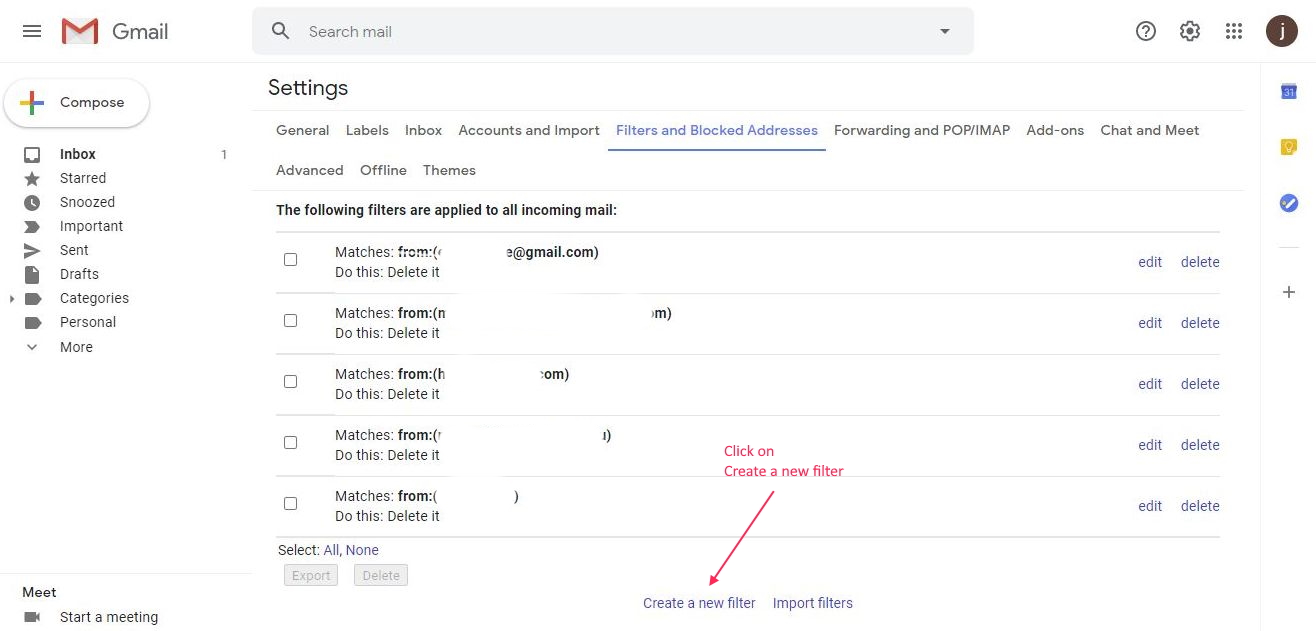 You need to fill in the e-mail address (you can add one or more additional e-mail addresses using an uppercase OR e.g. jbloggs@gmail.com OR joebloggs@gmail.com



Then the next steps are the same as above